How to create a G doc, sheets, or slides directly in Hailer discussions channel
Note, that you need to be signed into Hailer with your Google credentials for this to function.
Open up the discussion where you want to share the new document. Click on the + icon next to the text field and choose "G Add document".
Give the title of the document and choose the type. Click create.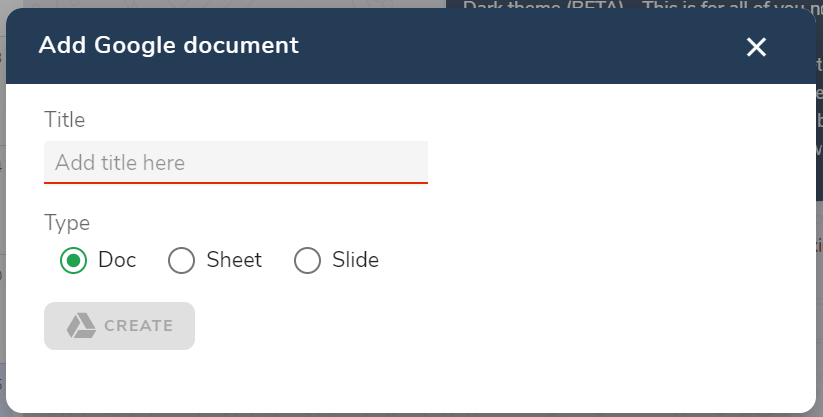 You will be directed to a pop-up where you need to allow Hailer to access your Google documents. Choose Allow.
Link to the new document will be added to the chat automatically:

You can easily browse through all the documents and links that are related to the activity or discussion from the activity/group or user icon and from the attachments tab.