Share your working files easily with the correct people.
Kindly note that this is a restricted feature: contact us in case you would like to know more info@hailer.com
If you would like to use Google drive request your workspace admin to connect your workflow with the shared Google drive or check if this has already been done.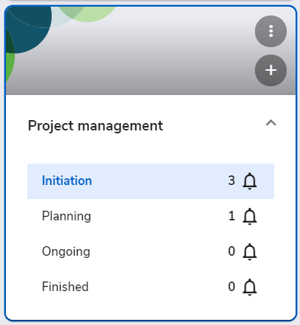 A folder named after the workflow will be automatically created in a shared drive.

For example, you would get a Project management folder under the activated Test drive
When you start working and creating activities in the workflow; create a new project for example and use the Add G document feature in Hailer discussions - the documents will automatically be created in this shared drive.
Now when you create a new project (activity) and start creating project related Google files, a dedicated project subfolder is created.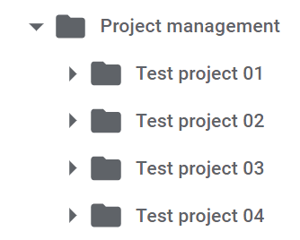 The Test project 01 folder is connected to Test project 01 activity in Hailer. You can access the folder directly from the activity files tab or from Google Drive.
The first time, you create a document you will get a notification in the discussion channel with links to the connected folder and to the document you created. You can also create the folder by clicking the "Drive" button in the activity files tab.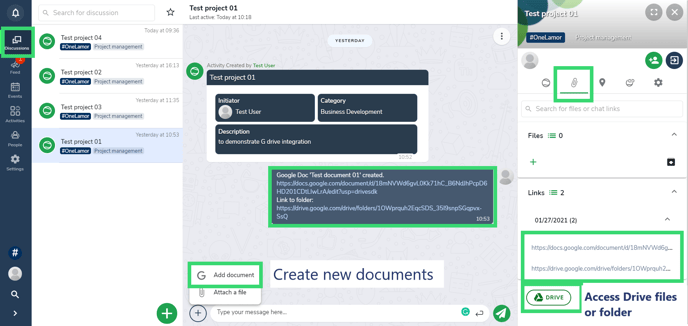 Read more about how to create the G documents
All Google docs created from Hailer discussions will be saved in the correct location in Google Drive.
In case you, you create an activity and there already exists a folder with corresponding name these two are connected. ie. You have a folder called "Customer project 05 Acme" and you create a new activity with the same name these two are connected.