How to invite and manage guest users in Hailer.
Workspace owners, admins and users with inviter role can invite external guest users to Hailer. The functionality needs to be activated in the workflow settings Social tab > check "Allow guest users" box. All external users are free and do not affect the license fee.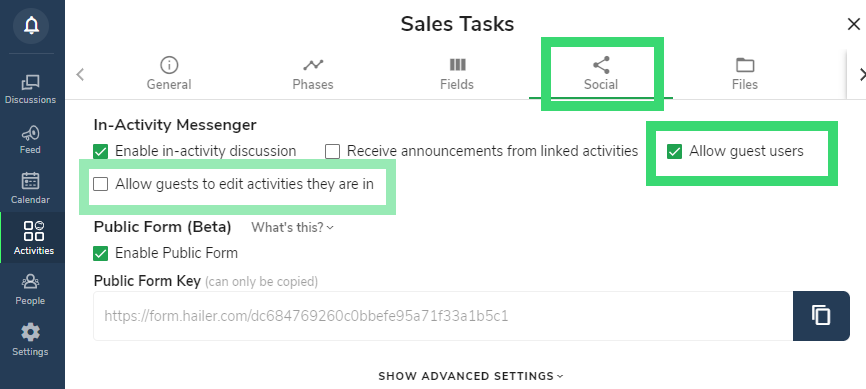 You can also allow editing activities. Guest users can edit the activity data, but cannot move them to another phase.
Then you have the possibility to invite guest users from the invite people icon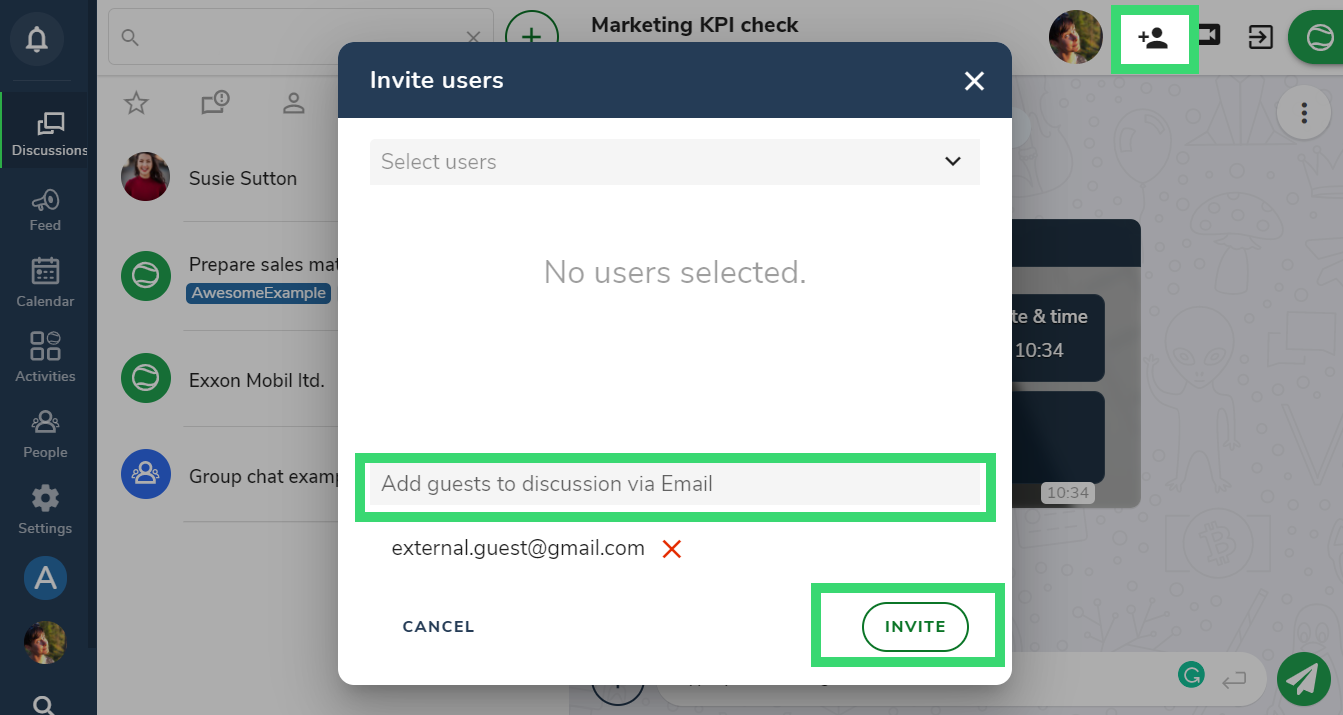 External guests will get an e-mail invitation and after they have accepted the invite and created their Hailer profile they are added directly to the activity discussion.
You can easily chat and share files with guest users and edit activity details. They cannot view the linked activities.
This is a great feature if you need to collaborate with external stakeholders and you want to keep all messages in the right context. Invite for example marketing agencies, suppliers, advisors, or partners!