Collect leads, reports, or any activities easily with Hailer web form
DoYou can create an online form from any Hailer workflow or a dataset. Go to your workflow or dataset settings and to the Social tab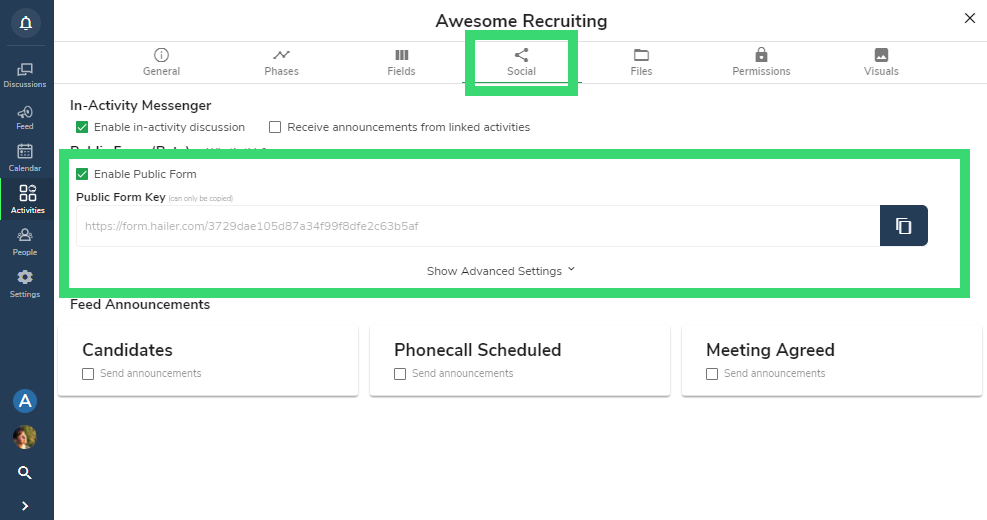 Check the box "Enable public form"
A link to the Hailer form will be automatically generated below. You can copy it and use where ever needed.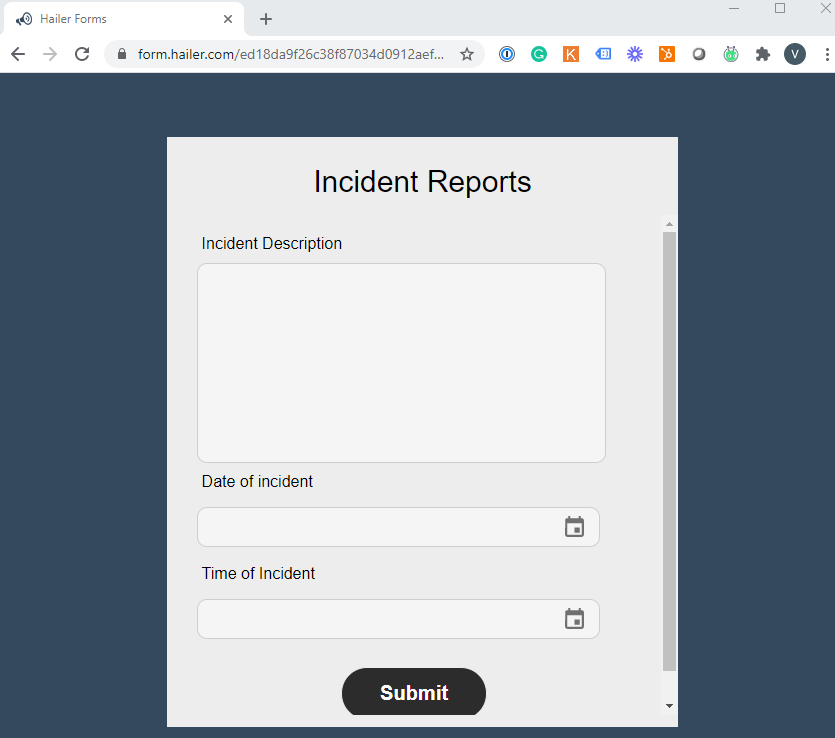 The form shows all the fields you have defined for the first phase of your workflow. You can set them as "Required" from the settings "Fields" tab and check the required box, in all required fields.
Note; the form cannot show user, team or activity fields. So avoid using these in the first phase.
With the Hailer forms you can easily collect input or data from external stakeholders.
From the public form advance settings, you can manage the process owner. You can also define who will be automatically added to the new activities (that are created by submitting the form) from the Followers dropdown.
Do you need to send e-mail notifications when the form is submitted? Read how