We are continuously working to improve the Hailer platform. In this article, you can find our notes and news about releases.
Release Notes October 2023
Activity reminder - Set up deadline in-app reminders for activities and stay on top of your tasks effortlessly! Workspace Admins can set and customize the reminders in workflow settings: Read how >
Password complexity - Security is a top priority, and we've strengthened it further by implementing new password complexity requirements. These requirements will be applied to both new Hailer users and existing users when resetting their passwords.

Improved pdf preview: You can easily preview your files in a sleek and convenient pop-up window. Access your documents with greater ease and speed.
Release Notes June 2023
Awesome news! 🥳 We have just released a set of completely new and powerful workflow templates. These consist of multiple linked workflow and dataset modules. The cherry on the top is that they are boosted up with Hailer function fields that automatically calculate, for example, inventory values, project costs, and invoicing rows. Function fields are available for all workspaces.
In addition, we launched multilanguage process support. This means that you can build workflows in multiple languages. Read more >
Here are the four fantastic new templates:
CRM
An easy-to-use CRM tool. Manage your sales cycle, contacts, and orders in a simple and customizable CRM. Best for entrepreneurs and small businesses.

Order and inventory management
Order management system; with a customizable workflow template, contacts, sales orders, purchase orders, and inventory management. Best for manufacturing companies.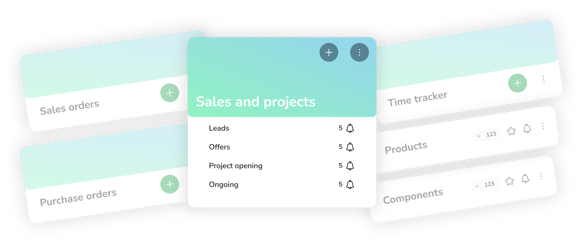 Project management
Project management tool with tasks, time tracking and contacts. Best for entrepreneurs and teams managing projects.

Business management
Customizable work management template to manage sales or projects; includes workflow template, tasks, expenses, products and order rows, time tracking and contacts. Best for professional services providers.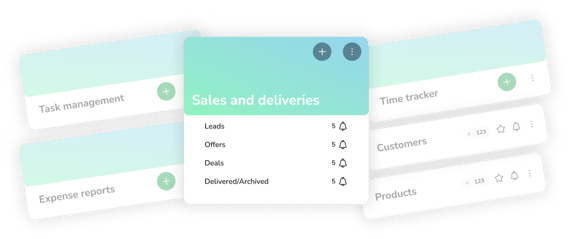 Do you want to try out one of these? Go to your Hailer workspace and click "Create a new workflow" in the Activities view (available for workspace Owners and Admins). You can also create a new free workspace and test the templates before adding it to your own workspace.
Release notes May 2023
You can now forward messages, reply privately and mark them as important with the Star message feature. Messaging is faster and easier! ⭐ Read more >
A new, improved timeline view with the group by function is available in the main calendar. This makes it even easier to manage your resources and activities. Group by allows you to group activities based on different resources.
Read more about timeline and group by >
And some excellent news for iOS users 🤩 you can now view activities in the iOS app calendar. Check that you have the latest version on your device! The calendar on our iOS application has been updated to support showing activity events and filtering on users. You can find the new filters in the top left corner of the calendar view.
Release notes March 2023
Onboarding layer
The Hailer onboarding layer guides you through the interface and offers useful materials. The tour opens up automatically for new users and can be opened anytime from the "start tutorial" button in the bottom left corner.
This tour is the first version, and we continuously improve it, so all feedback is welcome!
It is also possible to build tailored onboarding tours dedicated to your workspace. So if you looking to improve user guidance in your workspace, contact us!
Improved activity card
We received feedback about the new phase selector in the new activity card, thank you. You have been heard! The new version of the phase selector floats at the top and reduces unnecessary scrolling.
Search functionality for map location
Now it is easier to add locations to your activities. We added search functionality for the location. Enable the map view and activity locations in the workflow settings > general tab.